The Appeal of Temporary Tattoos for Cosplay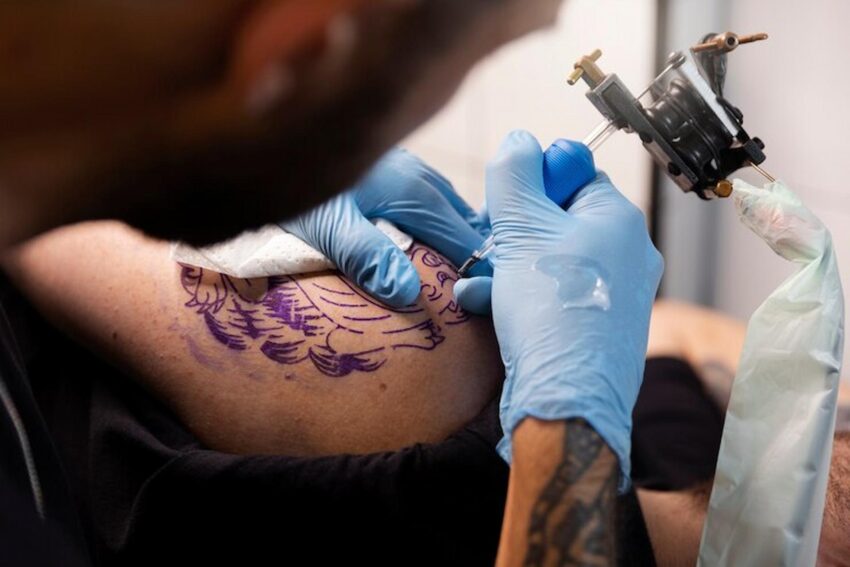 Enhancing Character Accuracy
Cosplay has really grown in popularity over the years – and an essential element in creating an authentic cosplay look is the attention to detail. Temporary tattoos have become a valuable tool for cosplayers looking to accurately replicate the designs seen on their favourite characters.
Let's explore the use of temporary tattoos in cosplay, provide guidance on selecting and applying them, and highlight how you can obtain custom temporary tattoos to achieve unparalleled character accuracy.
The Role of Temporary Tattoos in Cosplay
Many fictional characters, whether they're found in fantasy or science fiction, have distinctive body art that makes them instantly recognisable. Traditional methods of hand-painting or drawing these designs can be time-consuming and challenging to get right. Temporary tattoos provide a much more precise and efficient solution.
Temporary tattoos are designed to last for hours, even days, so you can count on them to maintain their appearance throughout an event. This durability ensures that your body art won't smudge or fade over the course of the day.
Purchasing or creating temporary tattoos is often more cost-effective than investing in extensive makeup supplies. You also won't have to rely on professional body painting services either.
Selecting and Applying Temporary Tattoos for Cosplay
Start by thoroughly researching your chosen character's tattoos. Gather reference images and study the designs carefully, paying special attention to colours, shapes, and placement. Then look for temporary tattoo designs that closely match your character's tattoos. Many trusted suppliers even offer custom designs, so you can recreate your favourite character's look down to the finest detail.
Now comes the application process! First of all, clean the skin where you intend to apply the tattoo to ensure it's free from oils or lotions. Then carefully cut out the desired tattoo from the sheet before removing the plastic film covering the tattoo and placing it face down on your skin. Moisten the back of the tattoo with a damp cloth or sponge as per the packet instruction, and then gently peel off the paper backing, leaving the tattoo on your skin. Be sure to let it dry completely for a realistic finish.
Ordering Custom Designs for Total Accuracy
To obtain the best custom temporary tattoos for your cosplay, be sure to look for a trusted supplier that specialises in creating custom designs. Work closely with the supplier to create a design that precisely matches your character's tattoos. Provide reference images and details to ensure accuracy. Most custom tattoo suppliers will provide proof of the design before production. Carefully review this proof to see if any adjustments are needed.
Place Your Order Today
Temporary tattoos have become an invaluable tool in the world of cosplay. By selecting the right designs and applying them with care, you can enhance your overall look and stand out at conventions and events. Being able to order custom designs makes it easier than ever to transform into beloved fictional characters.